EPDM Industrial Rubber Bands
Custom industrial ALL-WEATHER BANDS are the answer to your need for a longer lasting band that can withstand higher temperatures and exposure to sunlight.
EPDM (Ethylene Propylene Diene Monomer) formula
UV and ozone resistant for longevity
Tight stretch, heavy wall product perfect for industrial use applications
Custom sizes available up to 10″ flat length
700% elongation; possible up to 25% less memory than crepe band
MINIMUM flat length is 1″
Standard Stocked EPDM Rubber Bands
X-treme File Bands™ – 1 lb Box
These 7" x 1/8" file bands are made with Non-latex, EPDM (Ethylene Propylene Diene Monomer) formula. EPDM makes these bands UV and ozone resistant, and extends the longevity of this product for use in both regular and archival filing.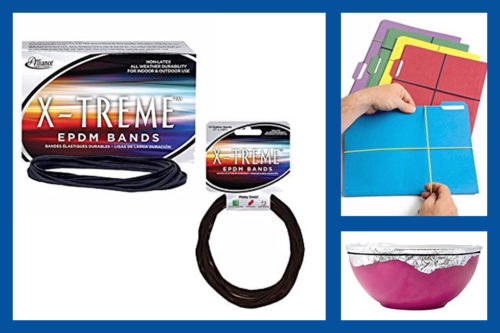 Gear Wrapz™ – EPDM
Great for Outdoor Use; a great way to bundle and secure sports equipment, camping gear; or yard equipment. Available in 2″, 4″, 7″, 10″ Flat Length.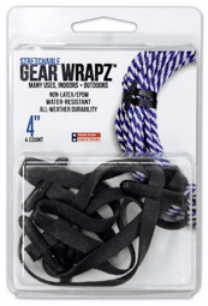 Cable Wrapz™
EPDM; Wrap and LABEL your electronic connections!
Available in 2″, 4″, 7″ Flat Length
Does not induce line noise or cross talk
Easy to label "write-on" area – use permanent marker
Recommended for computer cables, power cords for small electronics and phone line
Available in case quantities or in larger bulk packaging
Providing Quality Rubber Bands Nationwide for Over 70 Years
Request a Quote