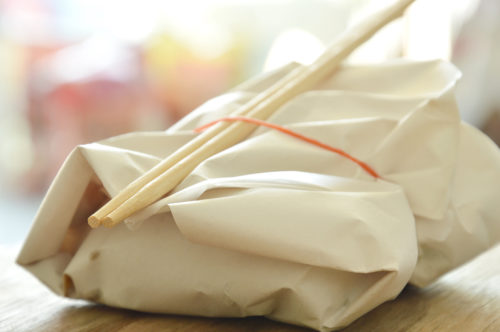 Rubber bands are always in demand for food product packaging, and often do double-duty as a marketing tool. Let us know your application, and we can suggest sizes, send samples, and provide COC that comply with specifications of FDA 21 CFR, part 17.2500, food contact of rubber articles. Our food service bands meet all USDA food compliance standards.
FDA compliant for direct food contact
Freezer and microwave safe
Printed bands are also available for product identification codes, etc.
Also, food packaging rubber bands tend to be re-used by the consumer – another way to "keep it green" with multiple uses.  Not to mention that re-use leads to greater brand exposure over time!
Looking for agricultural bands? More information is available on both custom and standard bands for agricultural applications.
Lobster and Crab Bands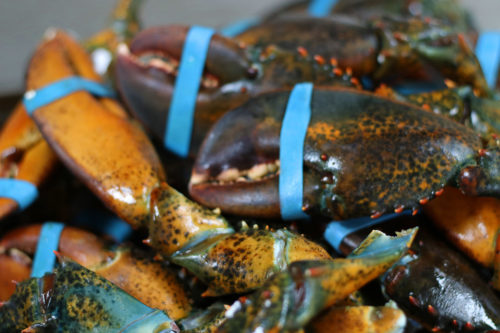 Rubber bands are used to band lobster claws at catch point to protect them from each other in the holding tanks as well as protecting those who handle them from painful nips.
Our bands minimize the probability of damage to soft-shelled claws and maximize the quality and flavor of the meat. Different band types are used in claw banding – a softer stretch band for soft-shelled lobsters, and a tighter stretch band for hard-shelled crustaceans.
A leading lobster band supplier, Alliance, provides seafood bands that exhibit excellent cold water resistant properties while maintaining strength and stretch. Our bands may also be left on for cooking – even in boiling water or hot steam.
Crabs are not banded at catch point, but bands are used at processing plants. Crabs with large claws need to be banded before being shipped live (typically overseas) using 1 ½" x ½" bands. Larger bands (band size dependent on the size and type of crab) are also used to hold crab claws and legs in place for cooking, or for whole crab packaging and retail grocery display.
Made from natural latex rubber
FDA compliant for direct food contact
Good stretch with a secure hold
Standard colors: red, blue, and yellow
Minimum order quantity (MOQ): 200 lbs.
Not sure what size or type of band is right for your needs? Contact the experts at Lee Rubber to help find the right band for your application.