Lee Rubber Products can supply you with US Postal Service approved and specially formulated postal bands for bulk mailers and printers needing to bundle their mail-outs.
Because of the high demand for these rubber bands, we can offer heavily discounted pricing for the 50 lb bulk case.
Mailing & Postal Bands
Master case hold (10) 5 lb. bags – total 50 lbs
Approved by postal regulators
Postal bands, size #64, 3 1/2″ x 1/4″
Meets federal specification AA-131-B
Large Rubber Bands for Flat & Oversize Envelopes
117B 7" x 1/8" or 117A 7" x 1/16"
5" x 1/8"
8 ½" x 1/16"
Color: available in red and natural
Newspaper Bands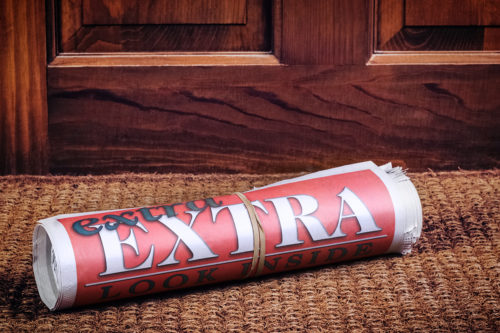 We carry economy-style bands that are perfect for wrapping any size newspaper or flyer. Let us know your size needs, and we can provide the right band at a very economical price. 25 lb minimum order per size per color. Newspaper bands are available in red, blue or green colors.
Providing Quality Rubber Bands Nationwide for Over 70 Years
Request a Quote