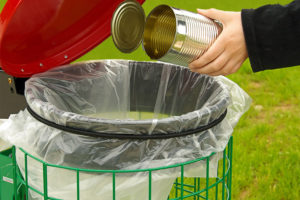 These heavy duty industrial size and strong bands are designed to stabilize most any size load. Less need for costly plastic shrink wrap! Pallet bands are also excellent for securing pallet covers. Excellent for bundling large items such as wallboards and wood. They are also reusable and can stretch up to 300% of their relaxed size.
Drum/Trash Liner bands are great for holding liners and box carton flaps or protective covers on a wide range of products.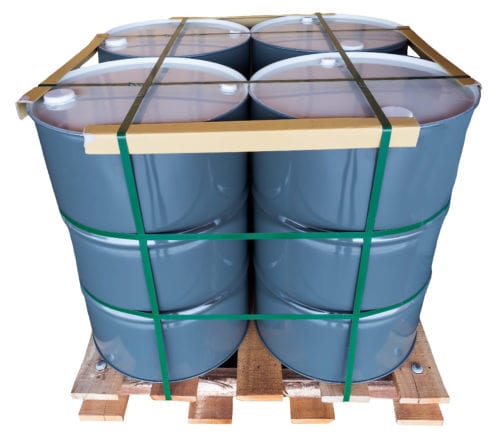 Simply determine your pallet size and see the chart below to determine which band is the correct one for your application. If you're not sure which is the correct size for your need, call our experts for assistance!
More information about stock sizes below.
Pallet Band Size Chart
Part#
Case pk
Case wt
Size
(circumference)
Fits Pallet Sizes
Color
RB 56D
12 DZ
29 LB
56 x 1 x .080
32 x 40 TO 36 x 36
BLUE
RB 72D
12 DZ
37 LB
72 x 1 x .080
32 x 40 TO 36 x 36
BLUE
RB 84D
12 DZ
42 LB
84 x 1 x .080
36 x 42 TO 36 x 48
RED
RB 92D
12 DZ
45 LB
92 x 1 x .080
40 x 48 TO 48 x 48
RED
RB112D
12 DZ
54 LB
112 x 1 x .080
48 x 60 TO 48 x 48
RED
---
Drum/Trash Band Size Chart
Part#
Case pk
Case wt
(circumference)
Size
Color
40A
25dz
28 lbs
40 x 3/4 x.063
Red
50A
25dz
33 lbs
50 x 3/4 x.063
Tan
60A
25dz
37 lbs
60 x 3/4 x.063
Green
72A
25dz
42 lbs
70 x 3/4 x.063
Blue
Providing Quality Rubber Bands Nationwide for Over 70 Years
Request a Quote